Kuna Baptist Church Ministry for Men - Building up Men of faith.
Ephesians 4:12 "..to equip the saints for the work of ministry, for building up the body of Christ,"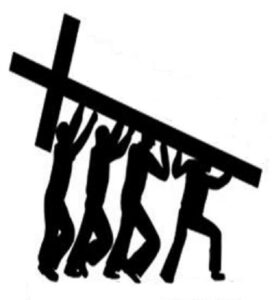 We meet the 2nd Saturday of each month usually around 8:30 AM, unless specified, at Kuna Baptist Church.
For more information about KBC's Ministry for Men, please contact the church office.
"But you, man of God, flee from all this, and pursue righteousness, godliness, faith, love, endurance and gentleness. Fight the good fight of the faith. Take hold of the eternal life to which you were called when you made your good confession in the presence of many witnesses."  1 Timothy 6:11-12
Ministry for Men upcoming events:
December 10th, 2022
– We will be meeting at church for bible study and a mens breakfast.  Coffee is ready by 8AM and breakfast is served at 8:30AM.  Our study will be of Philippians 2.
January 14th, 2023 – It's event month!  For this event we will be having a cook-off challenge and then enjoy our culinary creations while watching the first round of the NFL playoffs on the big screen in the sanctuary.  More information to come in December so please check back and plan to attend our December 10th meeting for all the details and to get signed up to submit your best dish!
Sundays:
9:30 a.m. – Sunday School
10:45 a.m. – Church Service
6:00 p.m. – Evening Service
Wednesdays:
7:00pm – Prayer and Bible Study (Contact the church for location)
6:30pm – 8:00pm: AWANA Clubs
2nd and 4th Thursdays:
11:00am and 7:00pm: Ladies Fellowship
2nd Saturday of month:
8:30am - 10:00am: KBC Men's Fellowship