Awana
Approved Workmen Are Not Ashamed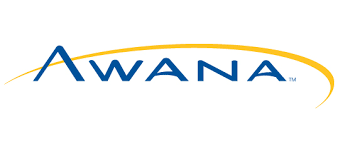 The word AWANA is an acronym that stands for "Approved Workmen Are Not Ashamed." It comes from 2 Timothy 2:15, in which Paul encouraged Timothy to study God's Word in order to show himself approved.  Kids and preteens are committed to "hiding God's Word in their hearts" every week in AWANA Clubs at Kuna Baptist Church.  Club meetings are held during the school year on Wednesday nights from 6:30 to 7:55 p.m.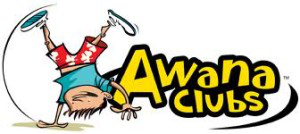 Our desire through Awana is to partner with parents to minister to kids through the Word of God. The Awana ministry is designed to give parents tools to put God's word into their heart and to show them how to live it out. We believe that this partnership will lead your child finding and living out a new life in Jesus Christ.
Cubbies®
If your child is 3 or 4 years old he/she is a Cubbie. Since these children are so young and cannot read by themselves, parental involvement is a must. Cubbies are encouraged to memorize one verse per week. If they need more of a challenge there are special awards, "Apple Tree Stickers," given for reviewing verses already memorized.
Sparks®
The Sparks club is for children in kindergarten through second grade. Your child will experience emphasis placed on memorizing the Word of God as well as Bible-centered activities that reinforce who God is in their minds and hearts. No matter what rate your child learns or memorizes, Sparks are given the freedom to move at their own pace.
Truth and Training®
The T&T club is created specifically for children in grades third through fifth. These clubbers work through handbooks containing "Discoveries" or "Challenges" that are made of seven sections. Each section includes verses to memorize or Bible-centered activities to do.
Trek® and Journey®
Trek® is Biblically rich content with practical application for your students' lives. Each lesson includes an activity, lesson, memory verse and seven days of devotions that help students understand the Bible.
Journey® establishes high school students as lifelong disciples through a deep study of God's Word, mobilizing them to live with godly perspective and evident faith.
Sundays:
9:30 a.m. – Sunday School
10:45 a.m. – Church Service
6:00 p.m. – Evening Service
Wednesdays:
7:00pm – Prayer and Bible Study (Contact the church for location)
6:30pm – 8:00pm: AWANA Clubs
2nd and 4th Thursdays:
11:00am and 7:00pm: Ladies Fellowship
2nd Saturday of month:
8:30am - 10:00am: KBC Men's Fellowship